PROPERTY MANAGEMENT COMPANIES DUBLIN
---
20 Years Managing Property

Brady Property Management with many years managing Dublin property has developed as a leading Dublin Property Management Company.
Tom Brady was the leading force behind the creation of  Brady Property Management Dublin based for over 20 years. After taking voluntary retirement from National Irish Bank, where he had been a branch manager for 30 years, the Dublin Property Rentals company he started as a small seed has flourished into a thriving business. Brady Property Management Dublin has grown from strength to strength based mainly on the recommendations of many of our satisfied clients, as a result of the excellent and thorough Property Management  and Property Rentals service we provide.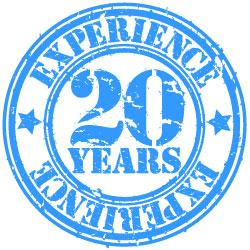 Family Run Personal Property Service
With the growth in the business it has come to be a family business.
Tom's son Colin and daughter Alva are now engaged full time in the management and running of the office and the rental side of the business. On top of this we have a team of workers who take care of any repairs or renovations that are required for our clients properties.

Complete Property Management Service for Landlords.
Our service has been refined for people who have investment properties but do not have the time to manage the properties themselves.
We have tailored our service so that the minimal of input is required by our client. It usually only requires opening a letter once a month which contains a statement detailing your rental income.
Our main service is the management of rental properties for private individuals. This service entails taking control of a property and finding suitable tenants for it. Tenants are required to sign an official lease and tenancy is registered with the PRTB. We get the tenants to pay their rent into our account so we can ensure that the rent is paid in and on time. We then pay the rent out to the landlord, taking out our monthly percentage management fee and any essential repairs which may have had to be undertaken during the month.
Any emergency repairs are undertaken by our dedicated team of workers, and for more specialised problems we have reliable contacts to deal with and resolve any situation. Our team can also undertake any redecoration or upgrade a property may need to ensure you achieve the maximum rental potential for your property.